Fraud Prevention and Customer Care
Two Sides of the Same Coin
Online customers insist on good prices, comfort, and data security. Merchants hope to maximize revenue and minimize expenses. With over 10 years of experience in e-commerce, we know that these apparently competing demands are actually the key to quality online payment solutions.
We are convinced that risk management is a powerful instrument not only for reducing fraud and increasing customer confidence but also to ensure the success of our partners.
This holistic approach combined with an active collaboration between a diverse set of specialized professionals are what make Escalion so effective at fraud prevention and customer service.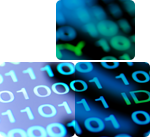 I2P : A Formula for Success
Intelligent Payment System: Protecting Your Data
Protecting you and your customers' data is safeguarded by a system that adheres to the strictest security regulations set forth by the world's major credit card companies. Because Escalion's I2Pay payment system processes millions of transactions every year, we are subject to stringent annual examinations and are recognized as a PCI DSS Level 1 certified system.
Intelligent Fraud Prevention: Protecting Your Money
In the world of payment services one may witness a wide variety of approaches to fraud protection. At Escalion, we want to assure that our rigorous security standards do not curtail the desire to shop online. Our methods, which were established based on the work of our fraud prevention analysts, are devised to never hinder the convenience of online purchasing. They aim to allow our clients to achieve the maximum number of possible conversions.
Constant Availability
Our fraud prevention and customer service departments do not operate separately but work in close cooperation. Specialized analysts and experienced professionals provide swift help for all payment-related issues. Our contact information is found on our website, or may be accessed directly during the purchasing process through Escalion's payment page.
E-mail: support@escalion.com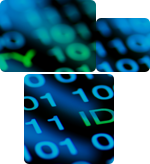 Decreasing the Cost of Fraud
In today's business environment an online presence is essential while expanding sales and business opportunities. However, violations can pose considerable costs, and fraud can endanger a business' profitability or even its very existence going forward. The rate and outcome of fraudulent transactions and customer complaints (chargebacks) depend on many factors, such as the specific industry, types of credit cards utilized, local market conditions, available payment options, and of course, the merchant's preparedness to deal with the circumstances.
If you are unsure about the possible risks or do not possess the capacity to investigate questionable cases, Escalion can help to identify your options considering your product, business model, and customer preferences.
See for yourself. Contact our Customer Support.
Premium anti-fraud service (PDF, english)