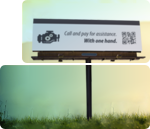 Going Mobile!
The unavoidable tool that changes all our purchasing habits – what is it?
Imagine yourself shopping in a few years. You're about to pay.
What are you reaching for?
Soon the answer will be obvious: a smartphone.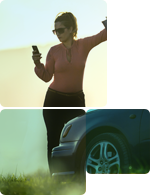 Going Mobile!
The use of portable devices presents new challenges for payment service providers. The phrase mobile payment can cover a variety of solutions, from payment pages optimized for mobile screens through apps communicating through NFC to M-POS terminals.
Escalion's I2Pay payment platform now features several mobile payment extensions:
A payment page optimized for mobile screens
This simple payment extension allows for full graphic customization.
Mobile Quick pay
Since reference transactions are stored in Escalion's database, a quick pay option is available for mobile devices.
QR Code Payment
Allows customers to pay online using their mobile devices' scanning abilities.
M-POS solutions (Chip & PIN and NFC supported)
Cheap mobile payment solution for small businesses and agencies using their own cell phones.
Flash & Pay
Mobile payment options for vending machines.
Mobile payment solutions are developing very rapidly. This is why the field is a top priority for our product development department. Escalion is Central Europe's most innovative payment gateway. We fully support businesses and organizations who wish to capitalize on these new opportunities.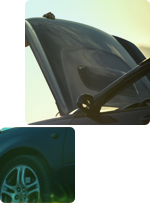 Integrating Mobile Payment Options
Due to the high number of possible combinations, implementing a mobile payment option for a webstore requires carefully adjusted specifications. Please contact our integration experts, they are happy to assist you.
e-mail: techsupport@escalion.com
We provide detailed documentation and professional help to assist with integration issues.